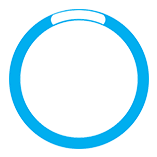 The 8th Ed. of the Smart Materials and Surfaces - SMS 2023 Conference
Social Events
The conference dinner:
The conference dinner will be held in the conference hotel, Thursday 26 Oct. 2023, from 19:30.
The dinner fee is €60 and it can be paid with the registration fees or by cash during the conference.
Trip to AlGarve Region:
A trip to Algarve region will be held for the conference participants on the 27 Oct. 2023 after the conference sessions and the lunch.
The trip will start from the hotel at 13:30 and back around 19:00.
We will visit Lagos and Sagres (a visit to Cape St. Vincent). Further details will be provided at later stage.